Power Up by Giving Back
The Gift Card Give Back extension was developed by Double Plus during Twitchcon's Dev Days in 2019 and allows streamers on Twitch to power up their donation drives by tapping into $50,000,000,000 in unused gift cards.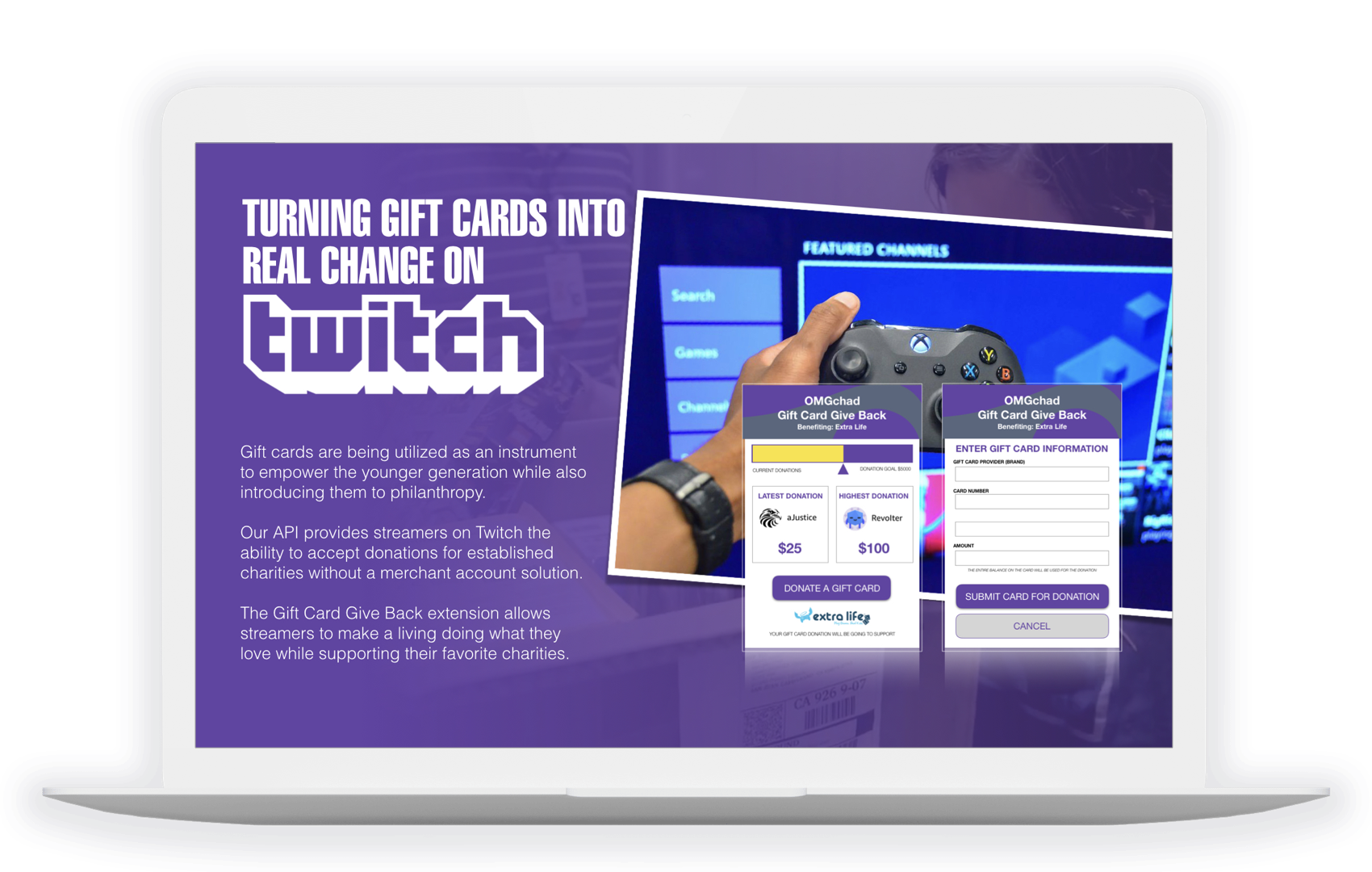 Embed our API
Install the Gift Card Payments API (available on Twitch)
Activate Payments
Allow Gift Cards to be used as a form of payment/donation
Inform your Audience
Let your followers know they can donate using gift cards.
Power Up!
Watch your channel's engagement grow!
How it works
Our Gift Card Payments API allows your site/stream/event visitors to easily transform their unused gift cards into donations for their favorite charity.
Diversify your donation pool
Easily allow your audience and supporters the option to donate using any major brand gift card through our Gift Card Payment API. We provide content creators with the ability to take donations during charity streams without the use of credit cards.
Our goal is to allow streamers to make a living doing what they love while also helping charities 
(less 'sacrifice' and more 'support').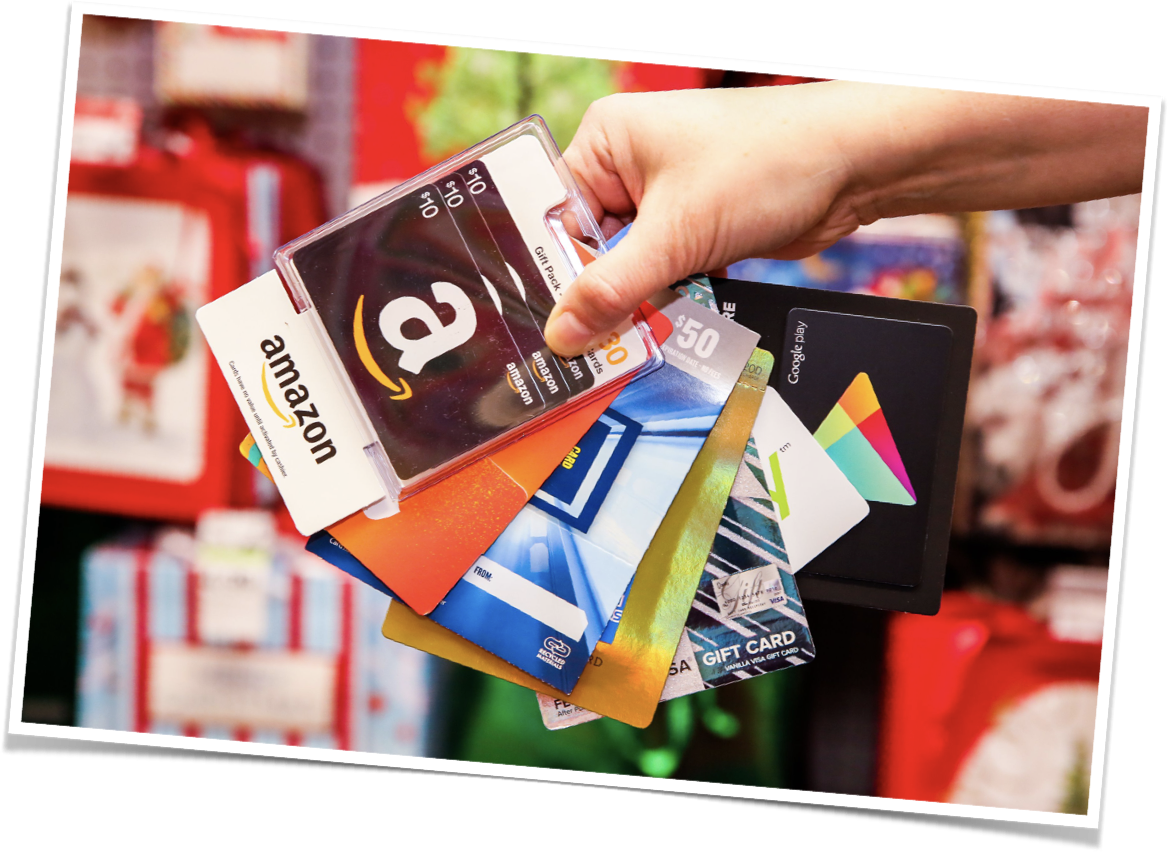 "The ++ API made it easy to start taking gift cards as payments. Everyone at ++ is friendly, responsive, reliable and always listen to my channel's need."

"Double Plus is a great company to have as a partner. We are now less reliant on Tiltify and could not be more satisfied with this donation option."

"This has really helped my channel grow! Handling gift cards as a donation option is an easy process and allow younger viewers to participate."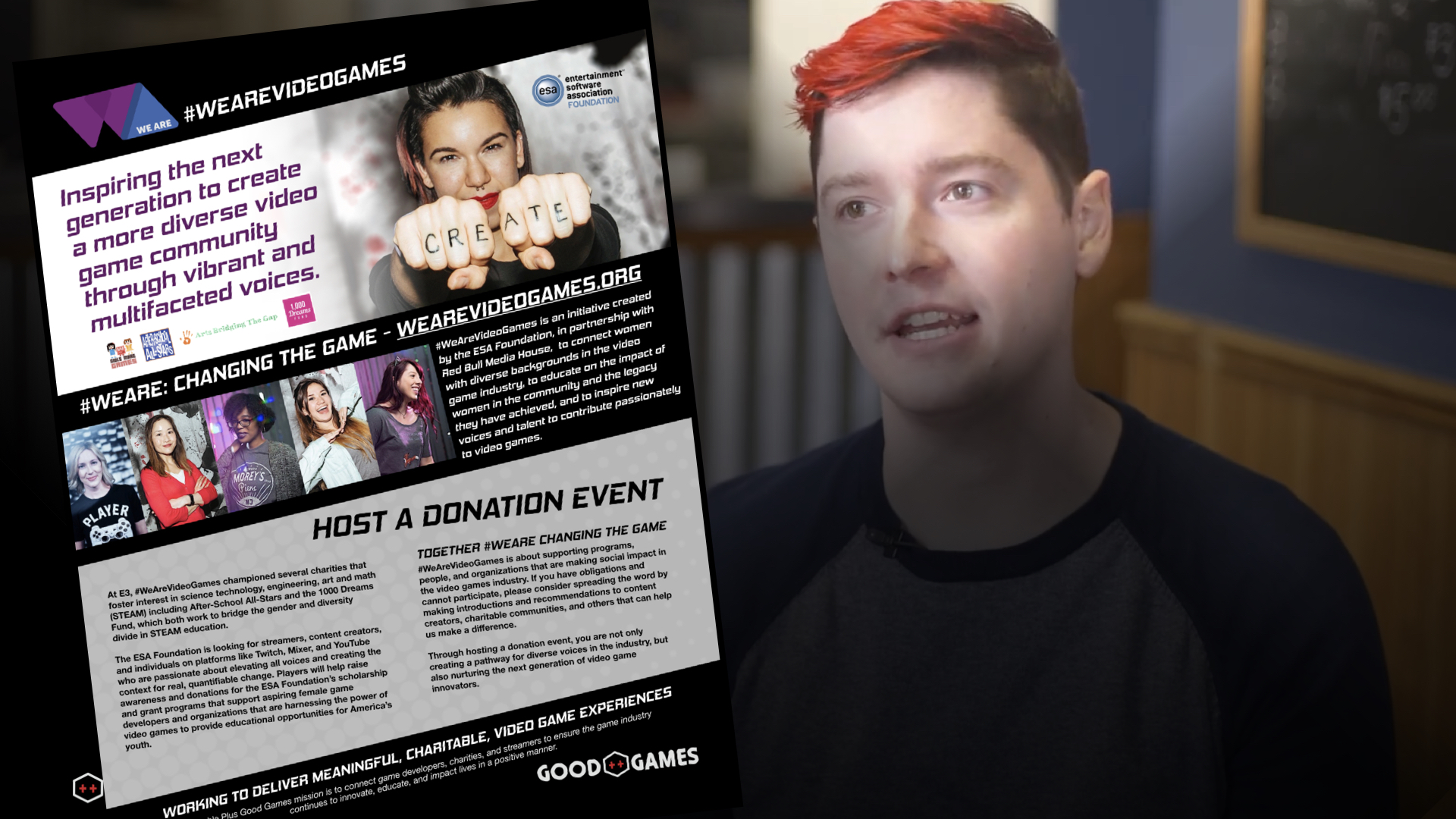 We've learned that streamers on Twitch want to help charities more than we ever expected. We've talked to dozens of streamers connected to Extra Life, Childs Play, 1000 Dreams, and the ESA Foundation that have all asked how they can do more. When we shared what we were building, everyone we've talked to wants to try it out on their streams.
On the other side of that equation, we know charities all have a bandwidth problem when it comes to putting streaming events together. They WANT to participate but they don't have the personnel to manage events or setting up the donation side of a stream.
Our solution solves both sides of the engagement puzzle which is why content creators are so excited to have this extension in the Twitch marketplace.